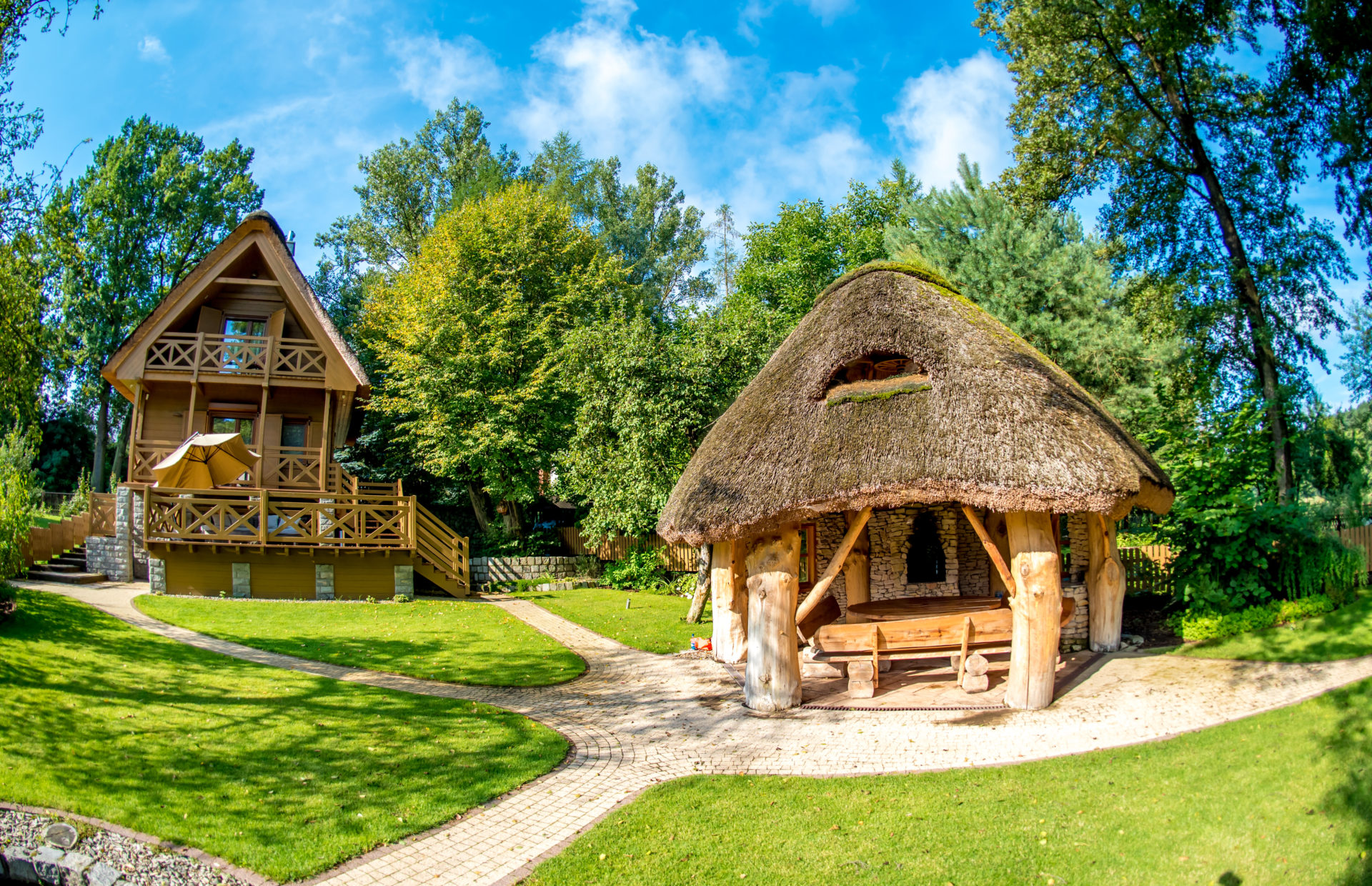 Luxury holiday house on the lake
The house is located in the town of Jeziorna in the district of Nowa Sól in Lubuskie province, about 11 km from the famous and popular holiday resort Sława, and 24 km from Nowa Sól.
83m²
2 bedrooms
2 bathrooms
a well-equipped kitchen
Property description
The two-storey holiday house Jeziorna is a great place to spend your vacation, long weekend or for a quick getaway. Our house is the perfect place to unwind. On the ground floor there is a finely equipped living room. The sofa bed provides a comfortable night's sleep for two people. In addition, on the ground floor there is also a very well-equipped kitchen, which will allow you to prepare a delicious meal. The dining room with six chairs will let you eat breakfast or dinner together. On the ground floor there is also a bathroom.
On the first floor there are two bedrooms with four sleeping places for our guests. One bedroom is equipped with 2 single beds, while the second bedroom has 1 large double bed. Of course there is a bathroom upstairs, too.
The holiday house in Jeziorna is also equipped with electronics and access to utilities. To ensure the highest level of security, we have additionally equipped our property with a safe. In addition, at your disposal, there are 4 bicycles, a boat, Nordic walking sticks and a well-stocked wine cellar (there is an extra charge for alcohol).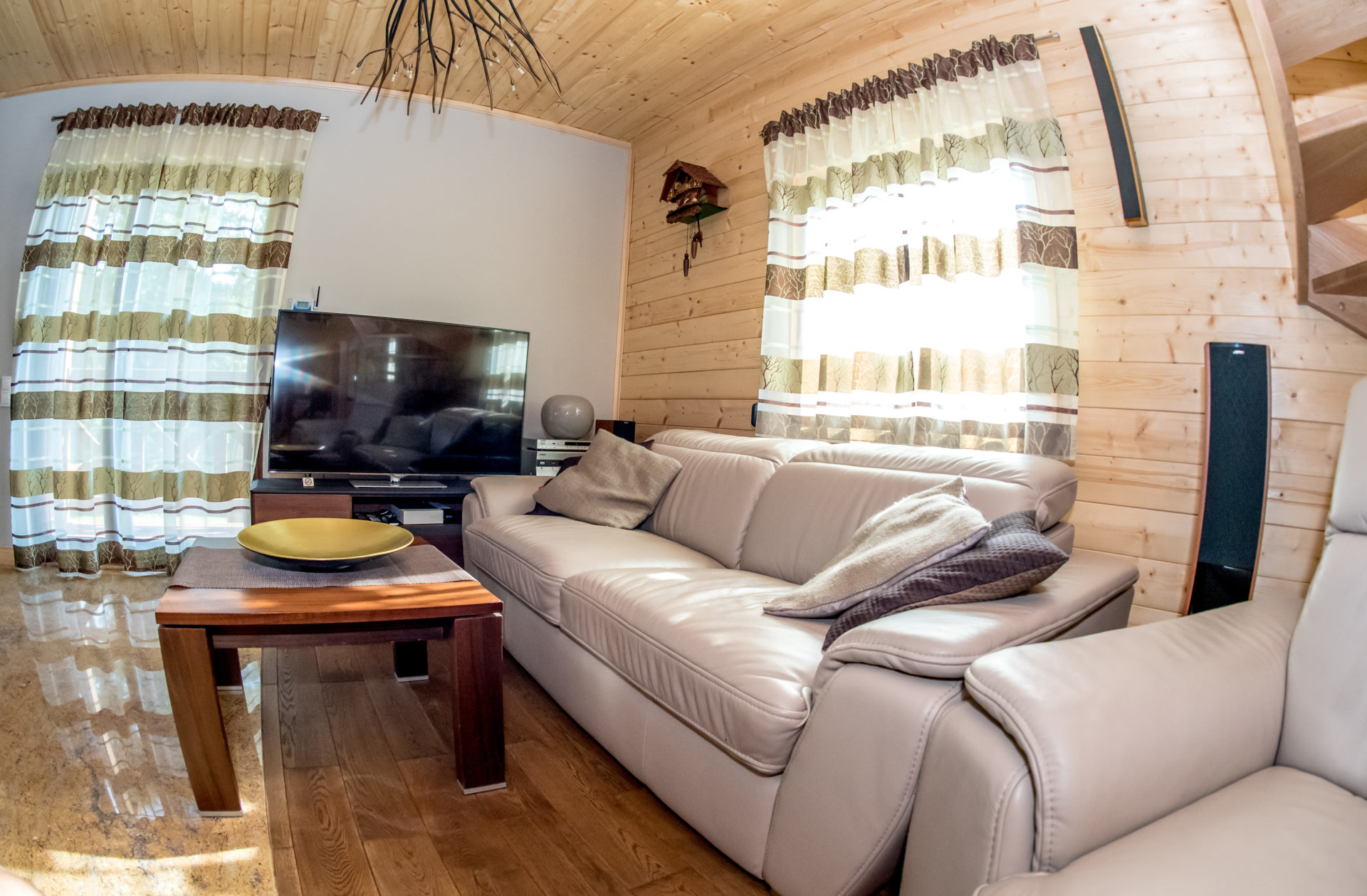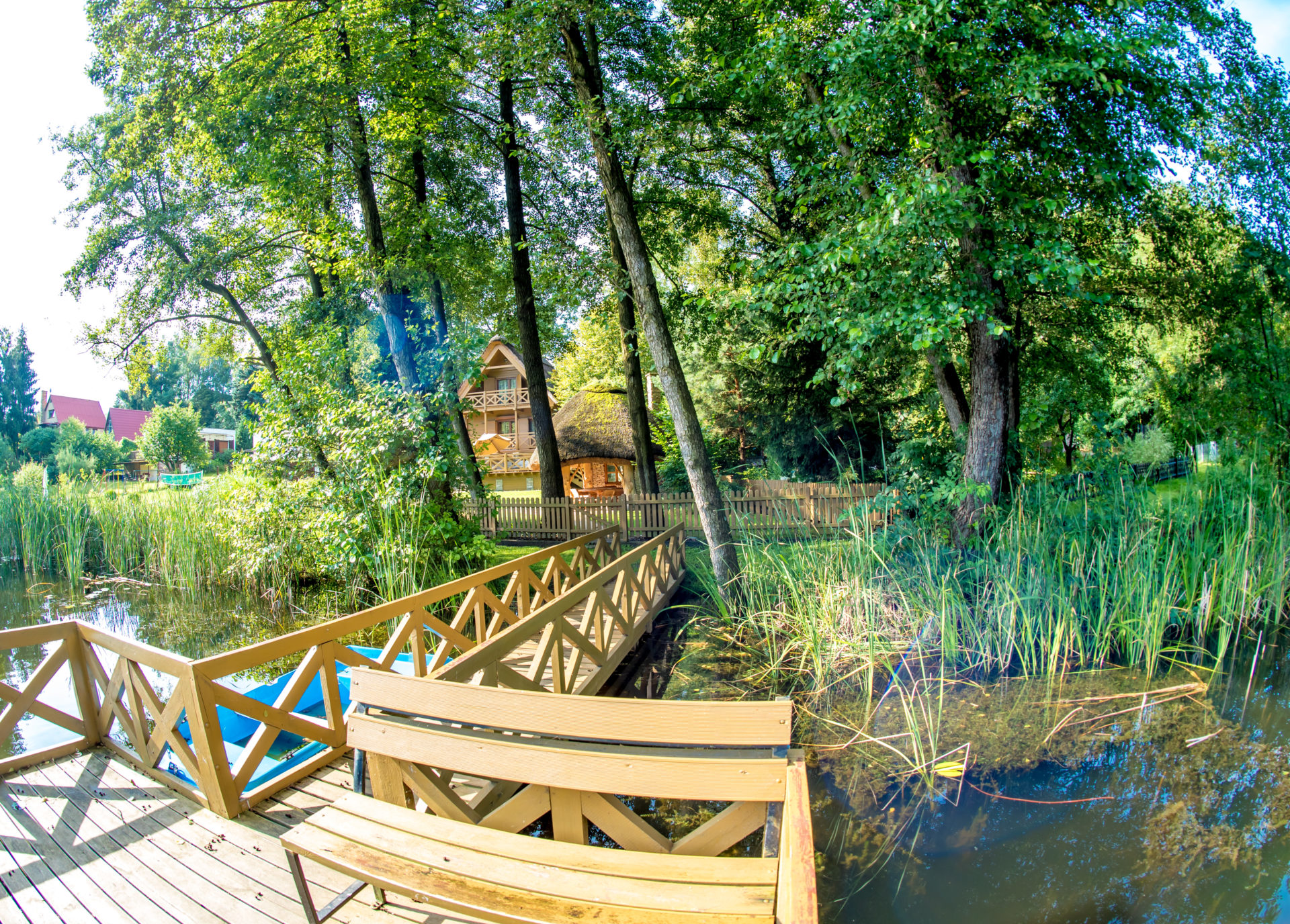 Description of the area
A magical place like Jeziorna guarantees peace and quiet. It's the perfect place to unwind from the hustle and bustle. The building is situated in the immediate vicinity of Lake Jeziorno which forms part of the Sława Lake District, a magical place that lets you calm down and surround yourself with nature. By the property there is a wooden bridge where you can go fishing and enjoy the beautiful panorama. It is also a great place to catch some summer holiday tan. For guests we also provide a boat that you can sail around the immediate surroundings and enjoy the nearby nature. 
For fans of barbecues we prepared a special zone. The picnic cottage with a fireplace and barbecue equipment is a great place to spend warm evenings. If we want an even better mood, we can build a fire in a specially designated place. In addition, on the terrace you will find a sitting area with a large umbrella and a table. It will be ideal for serving breakfast in the fresh air while listening to the murmur of trees and singing of birds.
We rent out the house entirely, the minimum booking period is 2 days.

from 400PLN
One night for 2 people

from 600PLN
One night for 4 people

from 800PLN
One night for 6 people
Children under 5 years old are free of charge